Sports
Chino JailBreak 2001
To celebrate Chino's, a.k.a. Angus, release from 3 months mandatory weekend jail time, Chino's friends hosted the Chino JailBreak 2001 party on March 9, 2001 in Buffalo, New York. In addition to the party and beverages enjoyed by all, Buck Mandingo and David Mogen compiled a mutli-CD collection of jail related songs and amply named it "chinobox" to bring in the first weekend of freedom for the ever docile and wrongly incarcerated Chino, a freind to all.
Click through the image to enjoy a brief soundbite of Chino, as Angus, on the radio giving his commentary on the Buffalo Sabres hockey team. If you listen to the radio show often you know where Angus claims to reside, if not at the end you can just hear the announcer saying, "Where is Cambria anyway?" God, those announcers loved Angus and put him on all the time while the people of Buffalo hated him.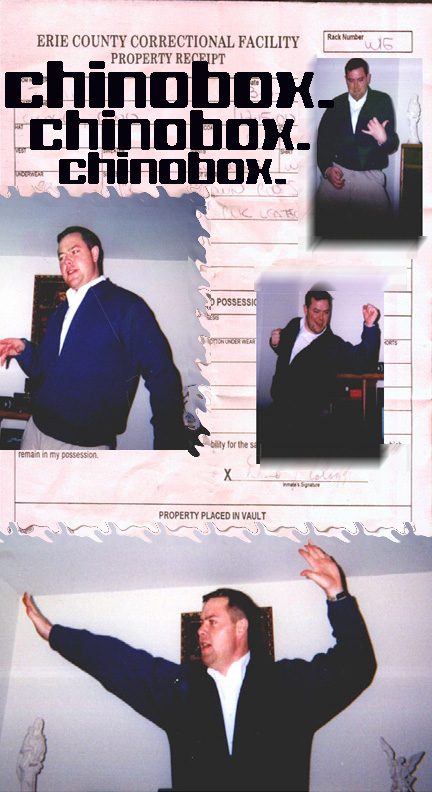 RIP my brother - August 15, 2003.